Technology has changed the world tremendously, and no survival is possible for any organization to run its operations smoothly and manage business activities efficiently if you do not use technology. And when discussing organizational infrastructure equipped with technology, networking must be addressed. Only networking professionals ensure all data transfers and communications seamlessly and securely among various devices and networks.
While talking about the training and courses to make you an experienced networking specialist, The Cisco Certified Network Associate (CCNA) can be considered the most sought-after certification globally. After getting this certification, networking professionals get the required knowledge and skills to design, configure, and troubleshoot networks. However, this course is less relevant because CCNA Enterprise is in the market that offers more comprehensive knowledge to learners.
Corvit Systems offers the Best CCNA Training in Lahore to those who want this certification to develop their career in networking. This course is designed by our experts so that the learners not only become successful in getting CCNA Enterprise Certification but also develop knowledge and skills related to configuration, troubleshooting, and managing the most advanced and enterprise-level networking infrastructures. CCNA course outline designed by Corvit Systems focuses on preparing the learners to deal with complex enterprise networks comprehensively through the latest networking technologies and practices regarding developing, deploying, and securing networking infrastructures.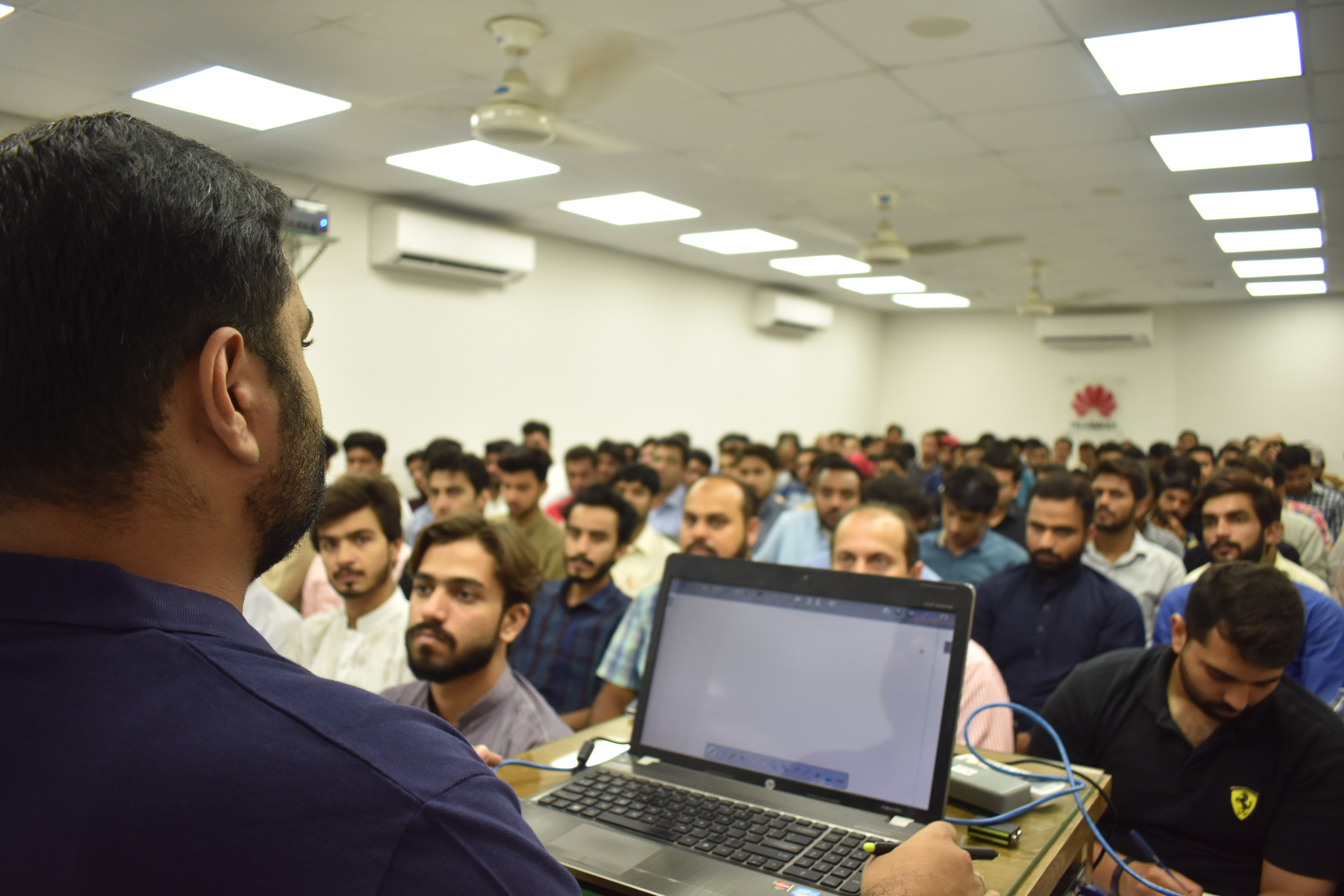 Importance of CCNA Enterprise certification
CCNA Enterprise certification has developed its reputation and recognition in the industry for several reasons. One of the most significant reasons is that the professionals with CCNA Enterprise certification can manage and maintain a network through the skills and expertise they get through this certification. After acquiring this certification, networking professionals show their commitment to their careers to their employers. This certification opens new horizons for you to develop into a networking specialist after investing time and effort. With CCNA Enterprise certification, you may have more job opportunities and become more marketable.
Course Details
Overall, CCNA Enterprise is a very comprehensive course, and we can divide it into two massive parts, which are:
CCNA 200-301
In this part, the learners clear their concepts about networking. It means they learn what IP addressing, switching, routing, subnetting, and wireless LANs is
CCNP
On the other hand, CCNP builds on the concepts mentioned above with some advanced topics like VPNs, network security and automation, and advanced routing protocols. Corvit Systems offers CCNP courses separately to those who complete CCNA Enterprise.
Many topics are covered in the Enterprise CCNA course. Some of them are:
OSI and TCP/IP models
Network topologies and architectures
Ethernet LANs and switches
Wireless LANs
IPv4 and IPv6 addressing

Network Access

VLANs
EtherChannel
Wireless security protocols
Basic AAA configuration

IP Connectivity

Inter-VLAN routing
Static and dynamic routing protocols (OSPF, EIGRP)
WAN technologies (PPP, HDLC, MPLS)

IP Services

Security Fundamentals

Threat actors and vectors
Security Principles and best practices
ACLs
VPN technologies

Automation and Programmability

Network automation tools (Ansible, Puppet, Chef)
Python scripting
REST APIs and JSON-encoded data
SDN and Cisco DNA Center
When getting admission to the CCNA course, you can develop a solid foundation in networking concepts and technologies. You can also gain knowledge of the best practices and technologies the industry has been using. Corvit offers both a classroom setting and online classes if you want to admit to this course to become CCNA certified professional.
Benefits of the CCNA Enterprise Course
Many benefits of the best CCNA training in Lahore are mentioned. However, we will discuss only those that can make you relevant as a professional in the Pakistani and international markets. So, let us explore some benefits!
Increased Job Opportunities
The CCNA Enterprise certification has an excellent reputation in the market, and people with this certification can have many job opportunities. You can become more marketable to potential employers with this certification.
Higher Salary
You can consider CCNA Enterprise certification as an asset because you can get better salary offers from the market when having this certification.
In-Depth Knowledge
Becoming a networking professional is a daunting task, and with CCNA training, you can make this task easier to understand. This certification makes designing, configuring, and troubleshooting networks smooth and effective.
Networking Opportunities
The CCNA Enterprise certification allows you to join a community of networking professionals. It means you can join networking events and forums to enhance your knowledge and get answers to your networking-related queries. You can also communicate with other networking professionals online to get the answers to your concerns instantly.
Why Corvit Systems for CCNA Enterprise Course
To become a networking professional or join the networking field because you are interested, we recommend getting admission to our CCNA training course at Corvit Systems. The CCNA training allows you to enhance your skills and expertise in managing and controlling networks and implement updates when required. Moreover, Corvit Systems also arranges on-site real-time training for all learners to give them the real experience to manage the networking infrastructure efficiently. So, to pursue your career as a networking professional, get admission to our specially-designed CCNA course offered by Corvit Systems.