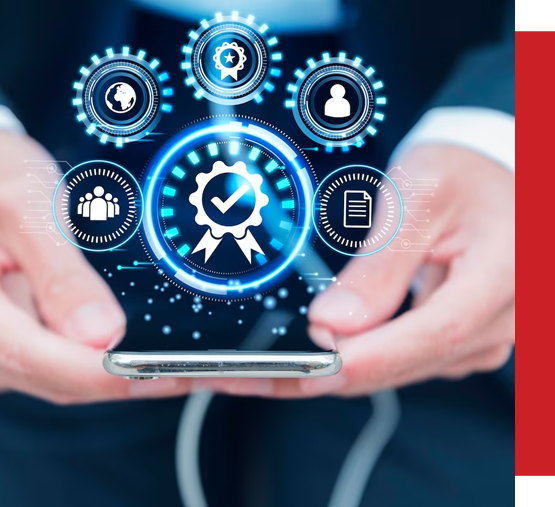 Introduce revolution in your business with App Development Services
Do you want to transform your business digitally? We welcome you to Corvit Systems, a renowned name in the IT industry.
Corvit Systems is a dynamic IT firm empowering businesses by providing specialized app development services to become prominent in the digital landscape. Our deep industry expertise, a team of experienced app developers, and cutting-edge technologies craft applications for smart devices and computers to enhance user experience. Moreover, these applications fuel your business growth through engagement and attraction. So, are you a startup, small business, medium enterprise, or corporate? Partner with us to strategically improve your online presence and grow your brand tremendously?
Contact Us
Call Now
What app service do we provide?
According to the studies and surveys conducted globally, the most flourishing businesses are available online to their customers. More interestingly, more than 60% of online sales are of organizations with mobile apps. Therefore, if you want to get your profit share, having a mobile app is a must.
Our skilled app developers at Corvit Systems are high-performers who have developed fantastic feature-rich applications for Android and iOS platforms. They make tailor-made applications according to your target audience and business objectives. Moreover, they can produce intuitive user interfaces to engage your customers. But, more importantly, they create mobile apps that can be integrated seamlessly with other applications, and you can drive their loyalty.
The presence of a mobile app does not mean you do not need web applications. Realistically, a cutting-edge web application helps you elevate your online presence. We help you achieve this target through our scalable, responsive, and secure web applications. To produce these applications, we use modern web technologies with the help of the seamless experience our team of professional web app developers has at Corvit Systems. Our developers have comprehensive knowledge across devices. So, our experts can produce anything if you need a CRM platform, collaborative web solution, or E-Commerce platform. Therefore, we can claim that we provide one of the region's best web app development services.
Cross-Platform App
Development
Our cross-platform app development services help you explore new markets. For that, we use some of the most advanced frameworks, and some of them are Flutter and React Native. These platforms help you run your applications smoothly on various devices. With this development expertise, you can also minimize development costs and explore new audiences timely. Moreover, our cross-platform app development services allow you to get a single codebase that will improve your functionality and user experience across Android, iOS, and others.
UI/UX Design and
Prototyping
Inspiring your customers through stunning and intuitive designs can develop the most aggressive brand engagement, and with our UI/UX design and prototyping services, you can achieve this target. We ensure you get those captivating designs that can easily collaborate with your customers. These designs also help you tell your customers about your brand.
App Testing and
Quality Assurance
Flawless performance determines your success as an online brand. We at Corvit Systems ensure your app users remain satisfied when using it. We have comprehensive app quality assurance and testing services to achieve this target. Our rigorous testing also ensures that the application performs excellently on multiple devices. It helps us resolve all bugs and make the application according to world standards.
App Maintenance and
Support
We do not leave you alone after deploying your app; we also offer reliable and affordable maintenance and support services. With these services, we ensure your application performs according to your expectations. Moreover, we address all those issues that may arise and update your mobile application accordingly through our cutting-edge app maintenance and support services.
Why Choose Corvit Systems?
Some salient features that make Corvit Systems unique have been pointed out below. Let us explore them!
We have a team of experienced mobile app developers passionate about producing scalable, robust, and future-proof applications.
Every business has its unique requirements, and we deliver mobile applications accordingly. Our customized approach helps all companies get the app development services they need.
Collaboration, transparency, and flexibility ensure we follow agile development methodologies. This way, we enable ourselves to produce excellent results quickly and accurately.
As described earlier, we always provide flawless applications. For that, we conduct rigorous testing processes through our quality assurance team.
Our purpose is to make you a successful brand, and for that, we foster open communication and keep you informed about all the development processes at every step.
Join forces with Corvit Systems and make yourself a successful online brand through our excellent app development services!
Contact Us
Call Now