Web Development Services in Lahore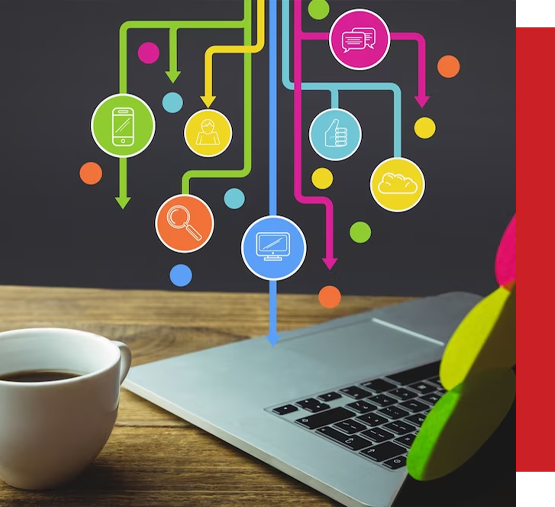 Revolutionize Your Online Presence with the best Web Development Services!
Having a website in this digital world a business is no more a luxury, as top marketing experts and professionals find it a necessity. It is because a website works as a business face in this digital world and improves your online presence as a brand. Therefore, a business must get a user-friendly, beautifully-designed, and fully-responsive website to help achieve all organizational goals.
Corvit Systems is one of the most prominent web development companies in Pakistan that offer enterprise-level web development services to all individuals and businesses who want to establish their online reputation as a brand. We also have separate teams of WordPress, Magento, and Shopify to address all your business needs and interests. Moreover, you can get expert advice from our experts to choose the most suitable tools, technologies, and languages for presenting your business more sophisticatedly. It is because a properly-designed website can help you grow your business more effectively.
Contact Us
Call Now
Why do you need Web Development Services?
Every business is unique, and we at Corvit Systems think that a website must reflect an organization's mission, vision, values, and brand more efficiently. Therefore, we offer custom web development services to cater to all our clients' needs. It means we have all type of web development solutions whether you need custom web development services, WordPress web development services, Magento web development services, Shopify web development services, or any other technology you deserve.
Our business goal is to develop a strong business relationship with our customers to understand what they must develop according to their target audience, design preferences, and business goals. It helps us create a website that properly tells about their vision as a brand.
Overall, we divide our web development process into the following steps:
Our team of experts knows exactly how to coordinate with and develop such a strategy that you can easily align with your organizational goals and objectives and target audience.
Once we collect all the initial information, we plan a website in which all milestones, deliverables, and milestones are finalized. Finalization of technologies and tools like WordPress, Shopify, Magento, or custom web development is also done at this level.
In the third step, our designers become a part of this web development and create a website mockup. We also get your review about the design and refine it accordingly.
After selecting the most suitable designs, our developers start coding. They use only the latest website development techniques, tools, and languages for that.
The next phase is testing, in which our quality team ensures you get everything you were expecting from us regarding performance, usability, compatibility, and security.
After confirming that website is efficiently working and getting the client's approval, we launch it. We also provide maintenance services to ensure your website is working smoothly.
Top Features of Website Development offered by Corvit Systems
At Corvit Systems, we offer various web development services. Some of them are:
It means your website will be optimized effortlessly to open on any device, whether a desktop computer, laptop, smartphone, or tablet.
Content management system
We also offer integrated user-friendly CMS so you can update website content convincingly and quickly. Mainly, we recommend WordPress, Shopify, and Magento to our valuable clients.
We also develop scalable, secure, and optimized e-commerce websites if you want to run your business online. Shopify web development can be the best option for e-commerce websites.
To ensure your website is unique and have features that are not generally available, we offer custom web development services.
Search engine optimization
To make you prominent on search engines and help potential customers find you quickly, our SEO services drive more traffic to your website.
Our social media optimization and marketing services help you become a brand on social media and engage more potential customers.
Benefits of Web Development Services
Here are some of the benefits of web development services you expect:
Easy-to-navigate and user-friendly websites are designed by professionals, and we have a team of those experienced web developers with credulity in the market.
Improved online visibility
Our web developers understand how to rank your website higher. So, when hiring our SEO services, it confirms your website will attract more users.<\span>
The ultimate purpose of a website is to increase online revenues. Corvit Systems offers optimization services and E-Commerce web solutions to achieve this target.
To improve your business process automation, we offer custom website application development. It means less manual work and improved productivity.
We also offer social media integration services. It means you can convey your message to the most relevant audience and build brand awareness.
Why Corvit Systems?
No business can ignore the importance of a beautifully designed and optimized website in this digital world. However, finding the most suitable and affordable web development solution provider takes a lot of work. However, partnering with Corvit Systems means getting customized web development services in Pakistan at the most affordable rates. Additionally, you can also partner with us in getting websites made from WordPress, Shopify, Magento, and many other CMSs. Moreover, you can also engage us in increasing your online visibility, establishing a strong online presence, and growing your business. So, contact us today to achieve your organizational goals.
Contact Us
Call Now